The Niederfinow ship lift is the oldest ship lift in Germany. It was inaugurated in March of 1934 and is still in operation. It lies on the Oder-Havel-Kanal near Niederfinow in Brandenburg. The lift overcomes a difference in elevation of 36m. The building is now protected as a historical monument but will remain in use until at least 2025.
Because of the continuing increase in traffic on the Oder-Havel-Kanal, in 1997 it was decided that a new, bigger lift should be built. In the autumn of 2006 earthworks began between the lift and the old staircase locks. The new lift is due to be finished in 2013. The trough will be 115m long, 12.5m wide and will weigh more than 9000 metric tonnes.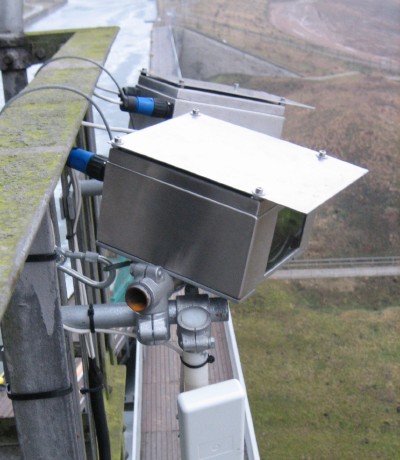 Image left: Two of the three camera modules mounted at the gallery of the old ship lift; below them the active WLAN antenna can be seen. Each modul has a horizontal field of view of about 70°.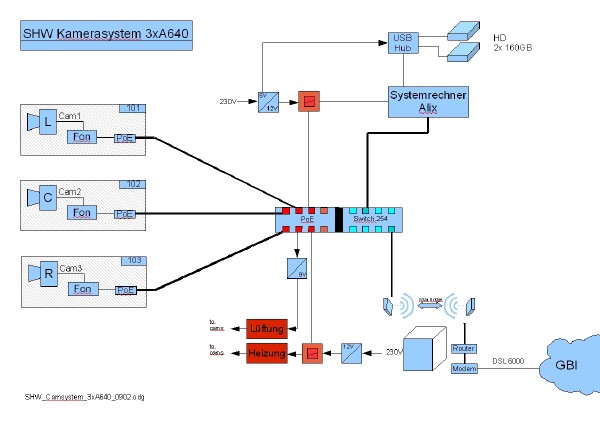 Diagram of the multi modul system at the camera location. The modules are supplied via POE and have independent heating and ventilation.